I'm a repeat traveler to Germany and since I always carry a few cameras and lenses with me, I have often the opportunity to photograph the same subject matter in different light, different seasons.
Such was recently the case with the bike rack I've shown earlier in this blog. I got to photograph it another early morning in February. Image below is shot with the Karl Struss 9" Pictorial Lens, wide open.
The second image was taken with the Hanovia Laboratories Kalosat 1A, slightly stopped down during last fall's visit. There was just too much mush that day fully open. B&W conversion was same for all images but the Kalosat image below didn't get toned for one or other inexplicable reason ...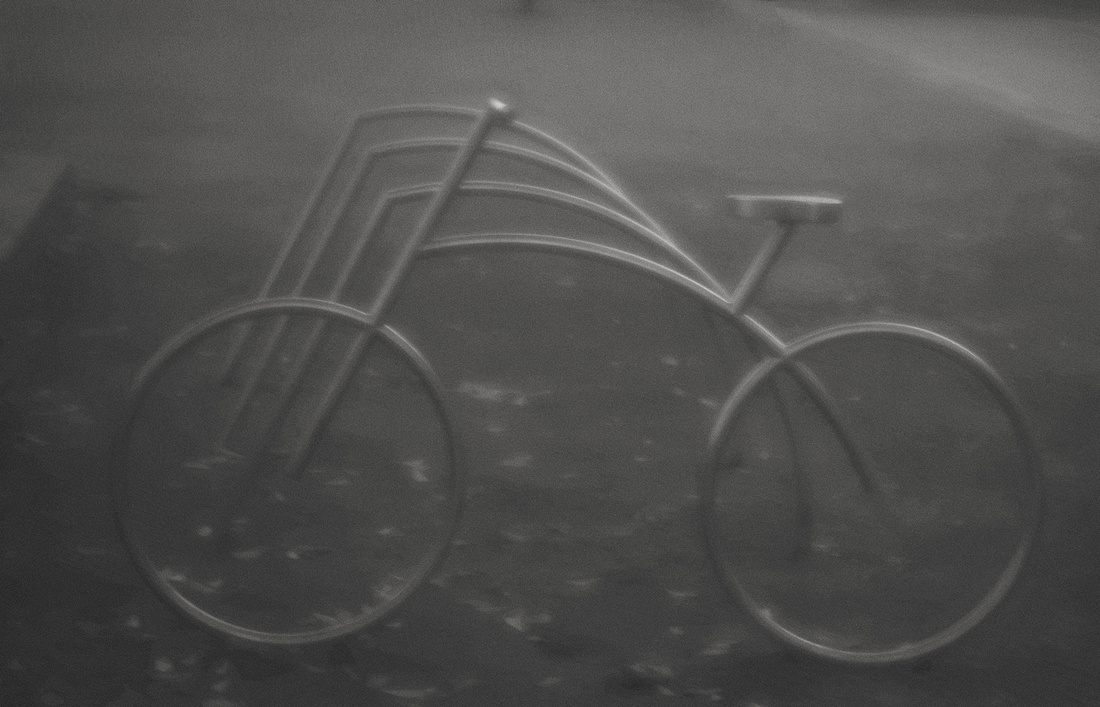 The last image of this post was taken with a Hermagis Eidoscope #4, wide open in Spring 2013.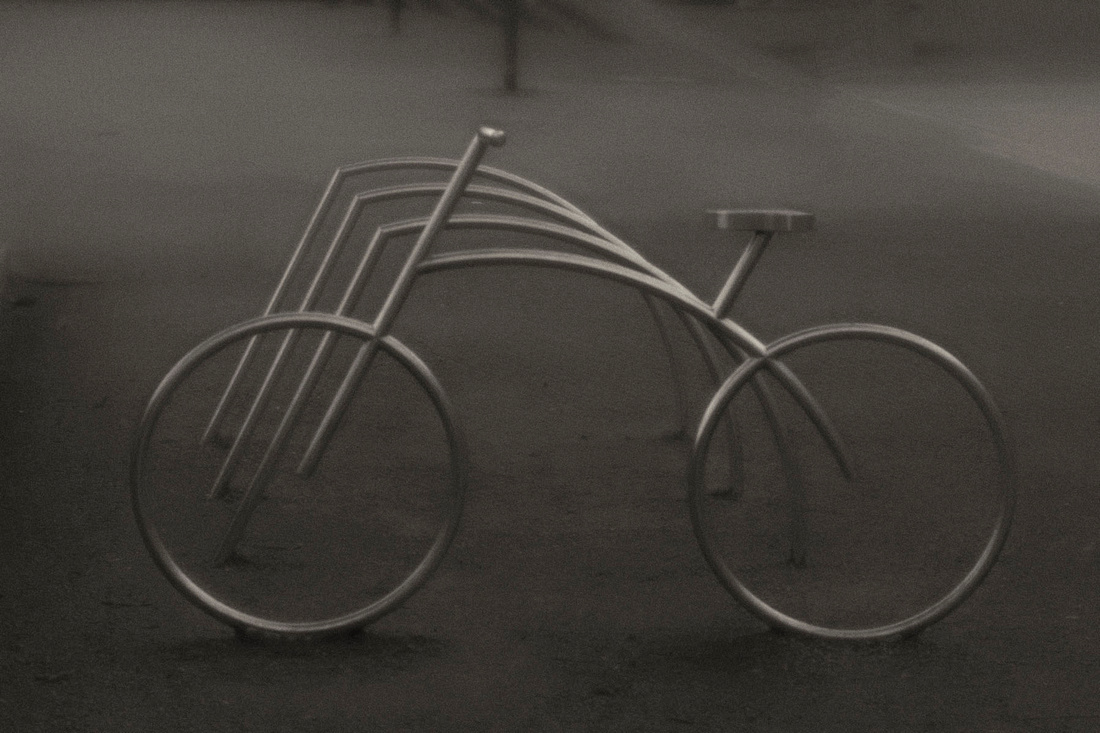 The viewing angle and taking position are clearly different for the above images but what is equally clear is that the soft focus signature of each lens is quite different.
Words are insufficient to describe the atmospheric differences.
It is time to compare these soft focus lenses side by side in a more controlled scientific approach to better understand the optical differences yielding these soft focus looks.
The camera used in all the above images was a Mamiya 645 AFD II with a Leaf Aptus 10 medium frame digital back (56MP). I've described earlier in my blog how I adapt soft focus lenses to work with this camera in a manual focus way.
Cheers,
Rudi A.